Do you want to experience a nail painting art and light your nail at home?
MNSL New Cool Nail Art: Difference style and shape nail art foil stickers help you DIY your unique foil nails design and also could be applied to your toes, especially great for transfers the foil sticker's pattern to your poly nail extension gel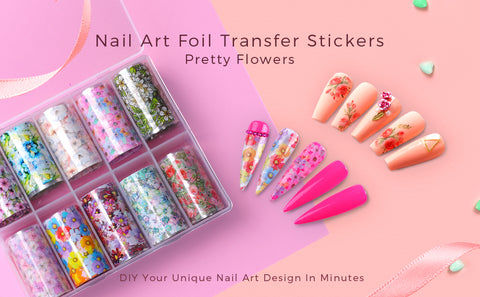 How to use:
1. Prepare your nail bed by shaping, pushing cuticles back and removing all oils.
2. Apply a base coat, and wait it dry.
3. Apply nail polish(dark color is better), wait it dry.
4. Apply nail foil glue, cut a piece of foil (just big enough for the nail), press it on your nails. Different colors of foils can be mixed on the nails
5. Remove the foil and the foil pattern should be stuck to your nail. If a bit is missing, just apply top coat to the part not taken and repeat to step.4
6. Once completely dry, seal it with top coat to protect the foil.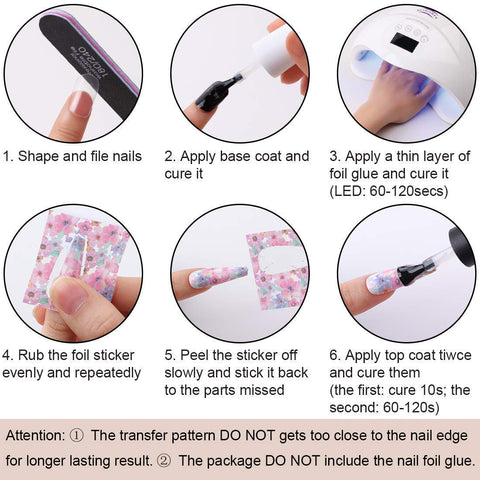 Size of the sticker: 4cm/1.57in X100cm/39.37in per roll
Package include: 10 designs